How to Get Your Cohousing Story Out: Skills You Need to Grow Your Group. Panel discussion with workshopping on Thurs., May 2, 2019. Register now.
You'll get practice in the skills presented, and come away with an uplifting elevator speech about your project and phone tips for how to connect with people without pushback. Optional potluck and social time, 6 pm. Program starts around 6:45 pm. All are welcome. Cost is $8.00.
Panel discussion with Ken Fox, Peter Piché, Becca Brackett, and Brian PaStarr. Register.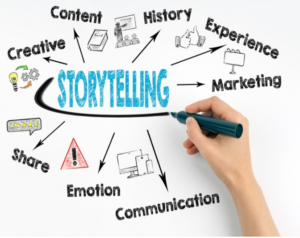 [Some of these techniques were shared by Shelly Parks of CoVision at Bassett Creek cohousing core group's marketing workshop in October.]
LOCATION:
Bryn Mawr Presbyterian Church
420 Cedar Lake Rd, Minneapolis.
Cost $8.00.
Free childcare provided in the adjoining nursery room. Parents might wish to bring things that they know their child enjoys.
Enter via main south entrance door, near the accessibility ramp; look for the Twin Cities Cohousing Network banner.
Register for the program. You may pay in advance or at the door.
DETAILS ABOUT THE OPTIONAL (but encouraged) POTLUCK:
If you'd like to participate in the optional potluck* and social time preceding the presentation, please bring a dish to share.
Group meals are a key feature of cohousing communities, which is why we include them as an option prior to our quarterly presentations and encourage people to attend that if they are able. TCCN provides water, coffee and tea. You're welcome to bring a non-alcoholic beverage of choice for yourself, or to share.
*A potluck meal is "a meal at which attendees bring food that is donated and shared by the attendees" (MN Dpt. of Health).
SCHEDULE FOR THE EVENING:
Gather 5:30 pm
Meal 6:00 pm
Program 6:45 -8:15 pm (times approximate)
Clean up 8:30-9:00 pm.
A NOTE ABOUT THE $8 COST: A donation of $8 is requested for each adult. There is no charge for children. Donations are accepted in advance or at the door. All donations support the programs and other educational work of Twin Cities Cohousing Network, a  501(c)(3) nonprofit organization. No funds collected are payment for the shared potluck meal or in exchange for food provided.
This is the quarterly presentation and potluck of Twin Cities Cohousing Network. Reach us via email at twincities [at] cohousing [dot]org or at our website tccoho.org.