Speaker: Barbara Bailey, Partnership for Affordable Cohousing
Many people wonder if affordable cohousing is an unreachable ideal. Barbara Bailey, Partnerships for Affordable Cohousing, is coming up from Iowa to talk with us on Sept. 19th about why and how it is feasible.
Barbara recently retired from The Housing Fellowship, a non-profit affordable housing developer, where she worked first as an independent accounting professional, and then as the finance manager. She worked in the fields of non-profit business and financial management for more than 35 years, and is certified by the National Development Council as a Housing Development Finance Professional. Barbara lives in Prairie Hill Cohousing a community that she helped found in Iowa City, IA.
Register to attend and engage with our guest speaker as she provides ideas for bringing cohousing within reach of people with modest means. We hope you will contribute some of your own ideas and questions to the discussion following the presentation.
Doors open 5:30 pm
Optional potluck 6:00 pm (please bring a dish to share)
Program 6:45 – 8:15 pm
Clean up 8:30-9:00 pm
Cost to attend the program: $8
Free childcare
Registrations are now open at this link.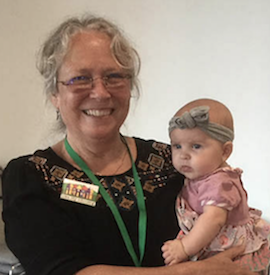 Barbara Bailey, with Partnership for Affordable Cohousing and resident of Prairie Hill Cohousing in Iowa City, is speaking at the Sept. 19th TCCN event on affordable cohousing